A very sweet day at Bottega Louie's
9:50 PM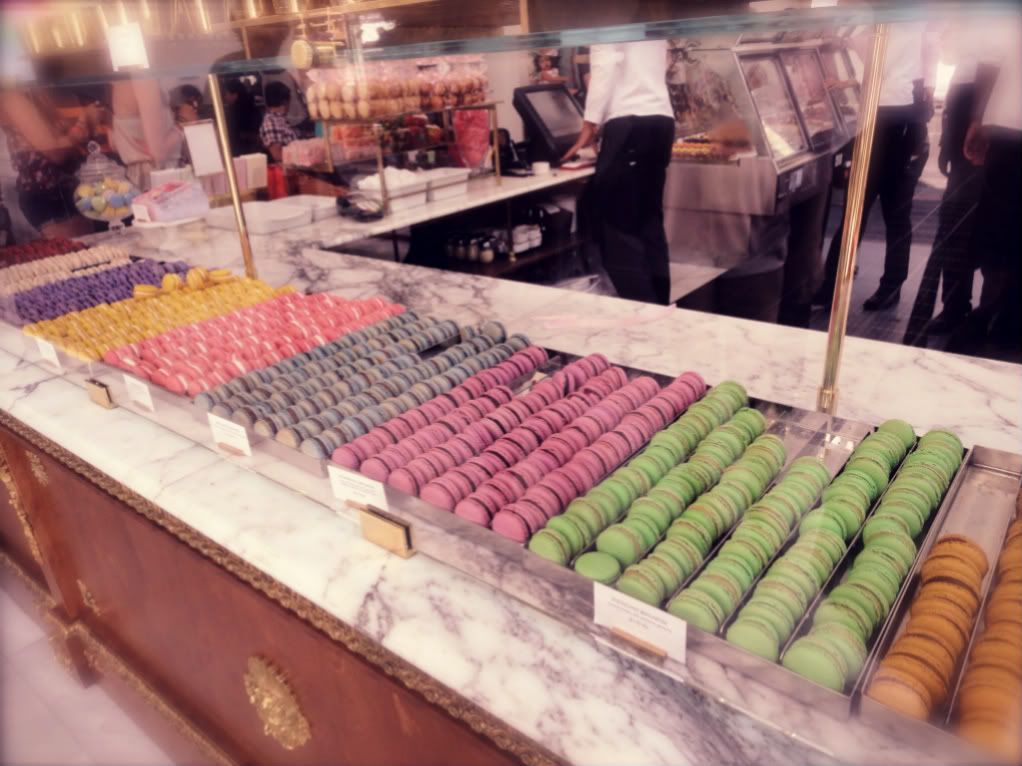 Yes, we finally got to visit Bottega Louie's!
For those of you with mad cravings for sweets I highly recommend this amazing restaurant located right in the heart of downtown L.A. We had a light lunch prior to running over to the bakery section. One of the main reasons we came to Bottega's is because we had heard of their macaroons!
They had so many different flavors that I just couldn't make up my mind!
Finally we made up our minds and got the following flavors: Cassis (purple), Rose, Pistachio, Earl Grey (blue), Vanilla, Coffee...oops forgot the yellow one. lol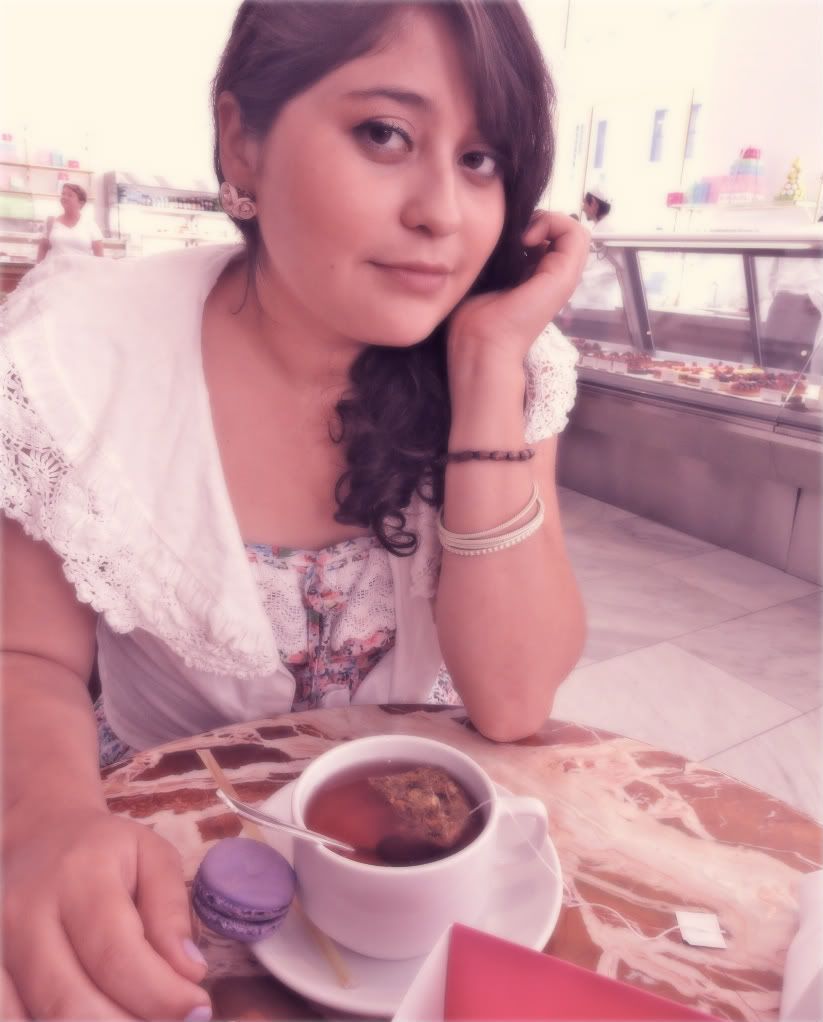 Love how the beautiful Essie nailpolish "Nice is Nice" matched with the Cassis macaroon :-)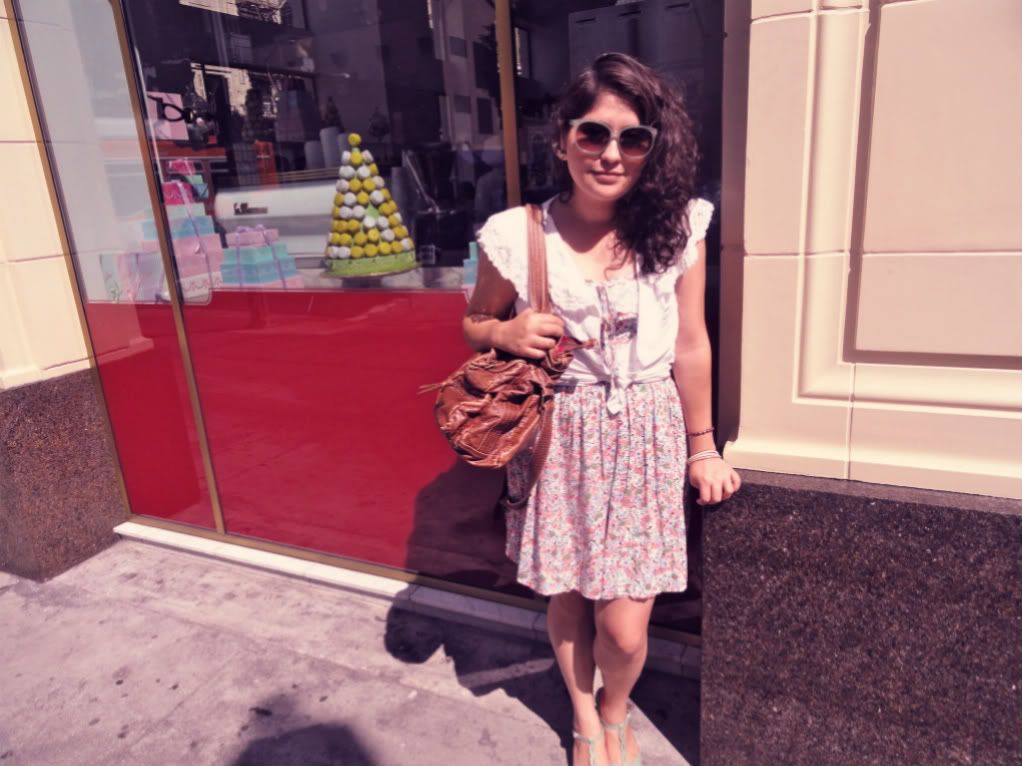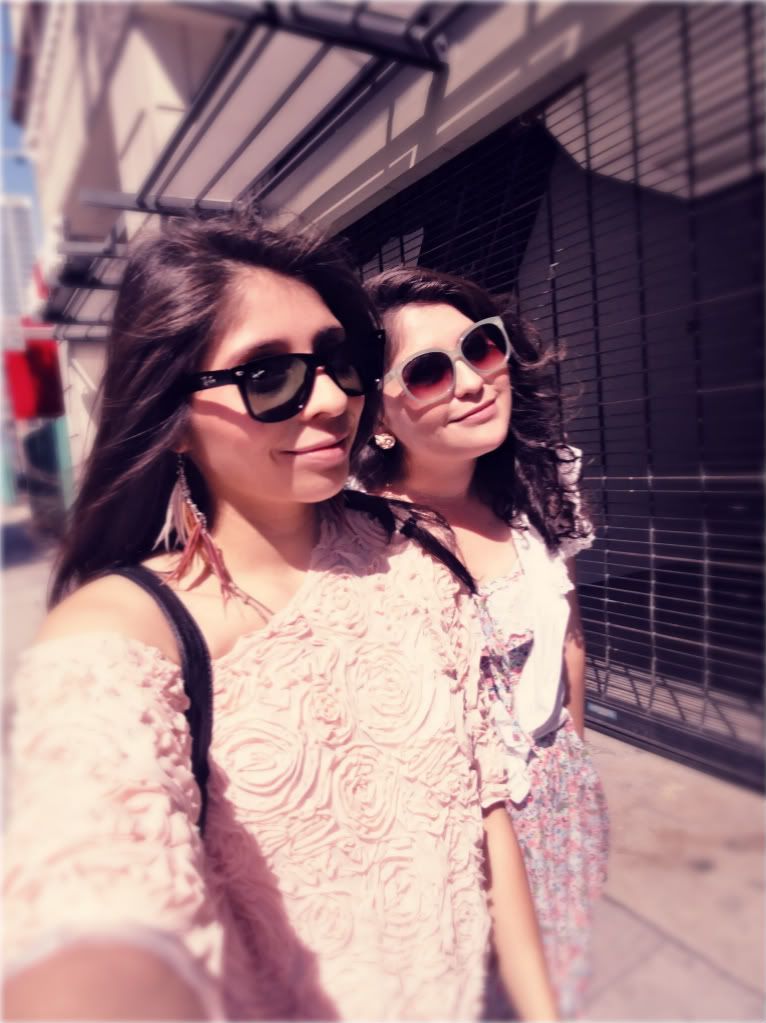 After eating so much we decided to take a stroll and ended up in the park in front of F.I.D.M. Its definitely a nice park to chill and relax which is precisely what we did.
There is never a dull moment when we go to L.A. Summer is soon to be over and we're still trying to squeeze in last minute adventures.
Well, I hope you all are having a great weekend so far.
Goodnight and adieu for now.
Jenni.