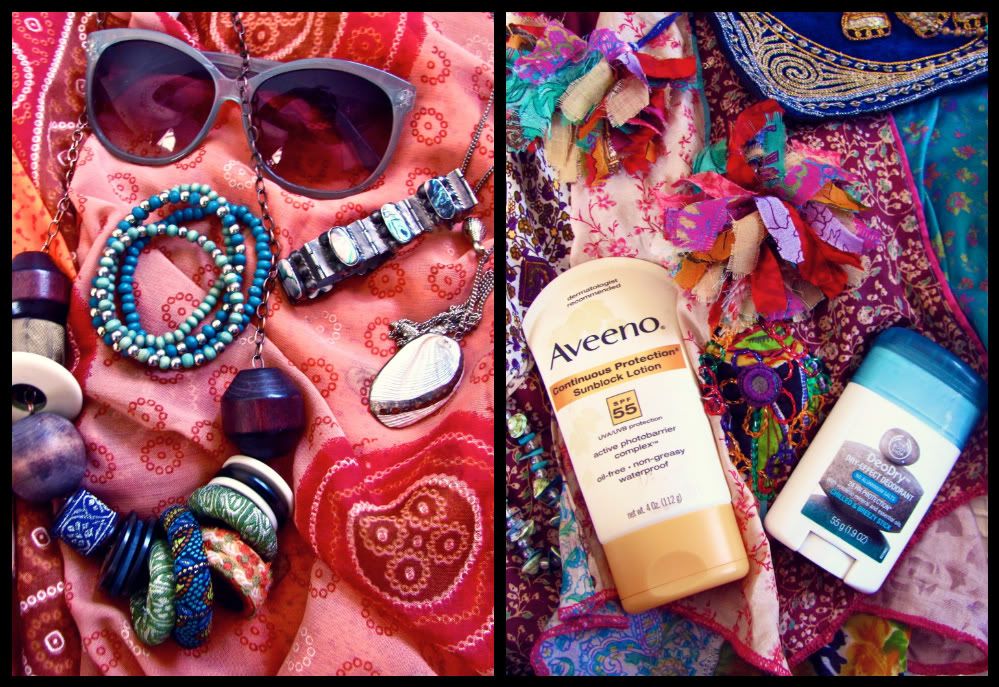 Pictured above on the left are some of my favorite summer accessories. I adore chunky-tribal inspired jewelry for summer. I'm also attracted to lots of color.
The sunglasses are from Forever 21
Chunky Necklace- Forever 21
Blue Bracelets- H&M
Seashell necklace- H&M
Gemstone and silver bracelet- Vintage
The picture on the left were two of my
must have
products these past months.
I tried my best to use sunblock all the time and although I was naughty and didn't always wear sunscreen, I urge everyone else to
always
wear sunblock! your skin will thank you for it later on.
I highly recommend: Aveeno's sunblock
It dries up super quick (which I loved!) and left my skin nice and soft.
Another nice thing I discovered at
The Body Shop
was this nice deodorant called:
Deodry
.
I wanted to try a deodorant without all the chemical junk. It goes on nicely and dries up right away. It's supposed to last 24hrs but with all the heat I endured these past few months I must admit I had to reapply at least another time during the day, which was ok for me.
I love the smell! Its very fresh and crisp. My sister got the pink one which smells sweeter and soft.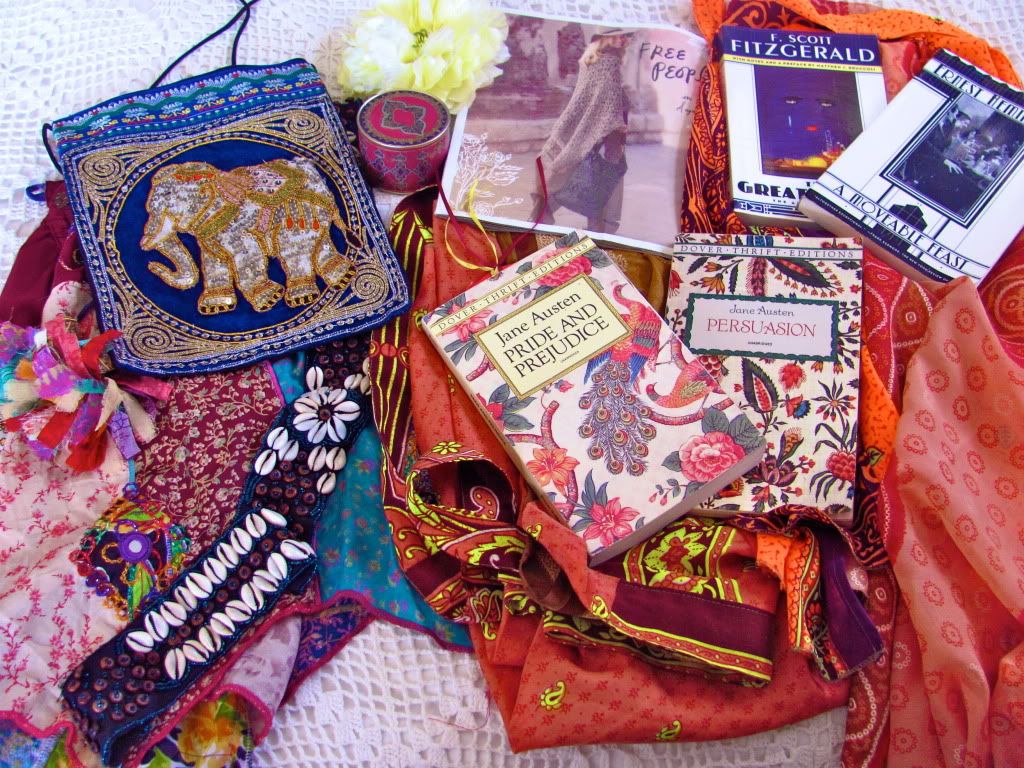 Love the colors above! I did a lot of reading the past few months and enjoyed all the books!
The fabrics below all the stuff are actually skirts. The orange-color skirt is pretty neat because you can tie it in various ways. It can turn into a dress and then transform in to a long skirt.
The seashell belt is so beautiful. I tried to be exotic and wore it as a headpiece for my trip up North-Cal. (Will post pictures soon. :-D )
I am absolutely obsessed with my Elephant purse. My friend bought it in Thailand and gave it to me! There are so any intricate details and its very beautifully made.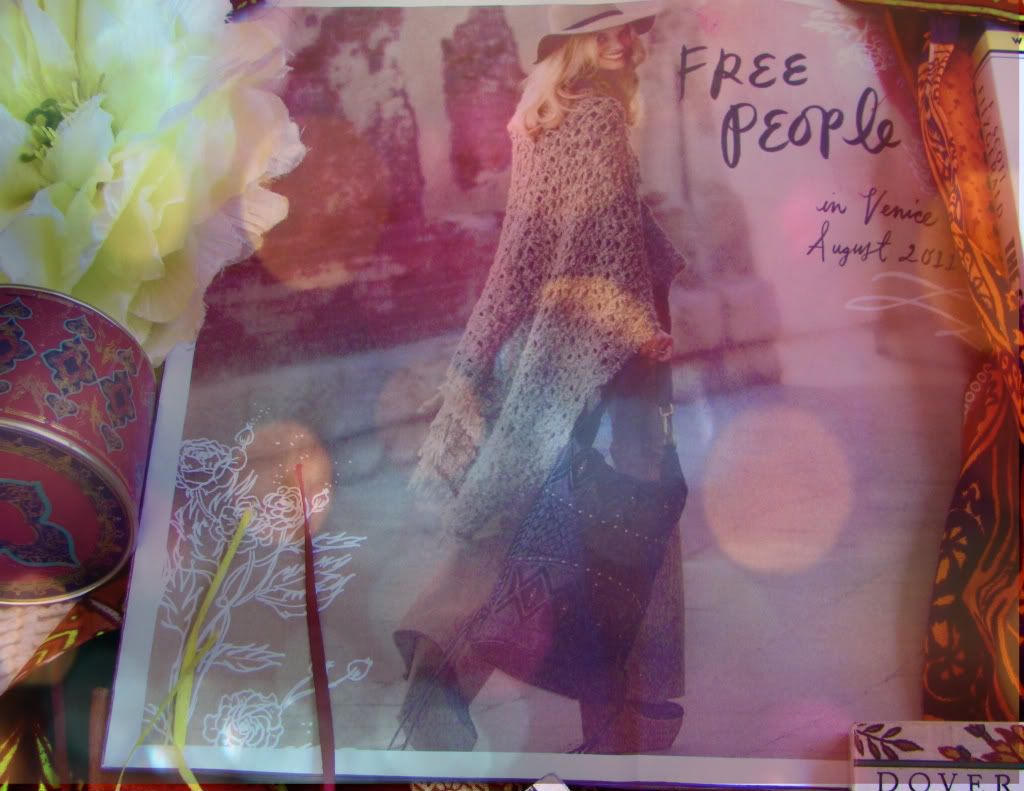 I had to get my hands on the August catalog from
Free People.
This was such a dreamy and inspiring catalog. It brought back so many good memories from when I last traveled to Venice. Wish I could go back again someday.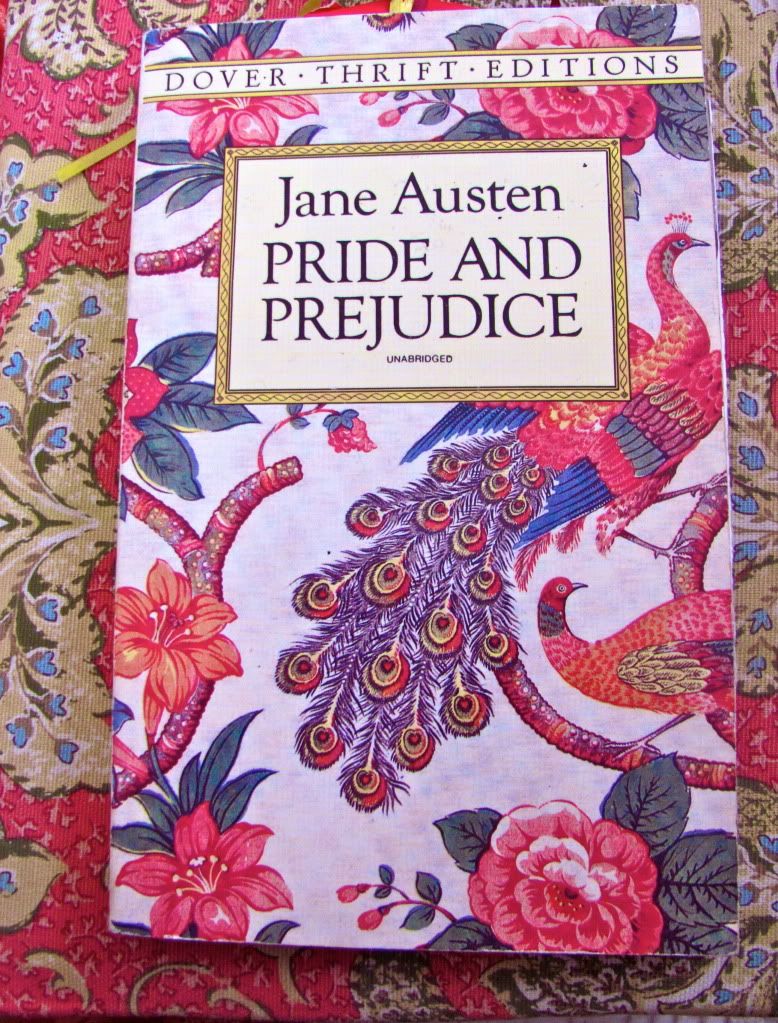 I picked up this book at my school's bookstore. I fell in love with the cover's design.
Well sadly summer is coming to an end and here I am feeling pretty melancholy. Looking back though, I can definitely say I had such an amazing time. I spent so many lazy sunny days at the beach with friends and family, had BBQ's nearly every Sunday, drove around without any destination, sipped on iced teas, went shopping (more like window shopping actually...lol), visited art galleries, did some catching up on my movie queue from Netflix and much more!!
I don't want it all to end but I'm eagerly awaiting fall. :-)
Hope your all enjoying the last few days of Summer!!
What are your favorite summer items? Any suggestions of things I should try?
I always like to try new stuff or read some new material. Let me know. :-D