Day of the Dead Celebration!
10:23 PM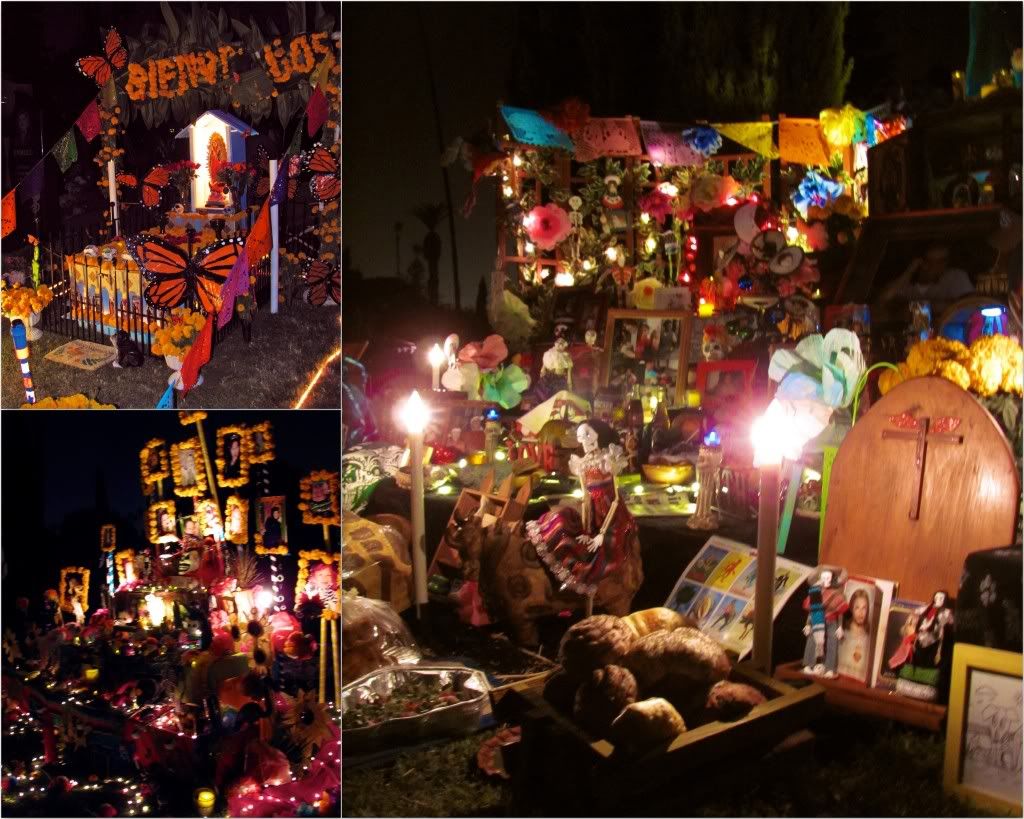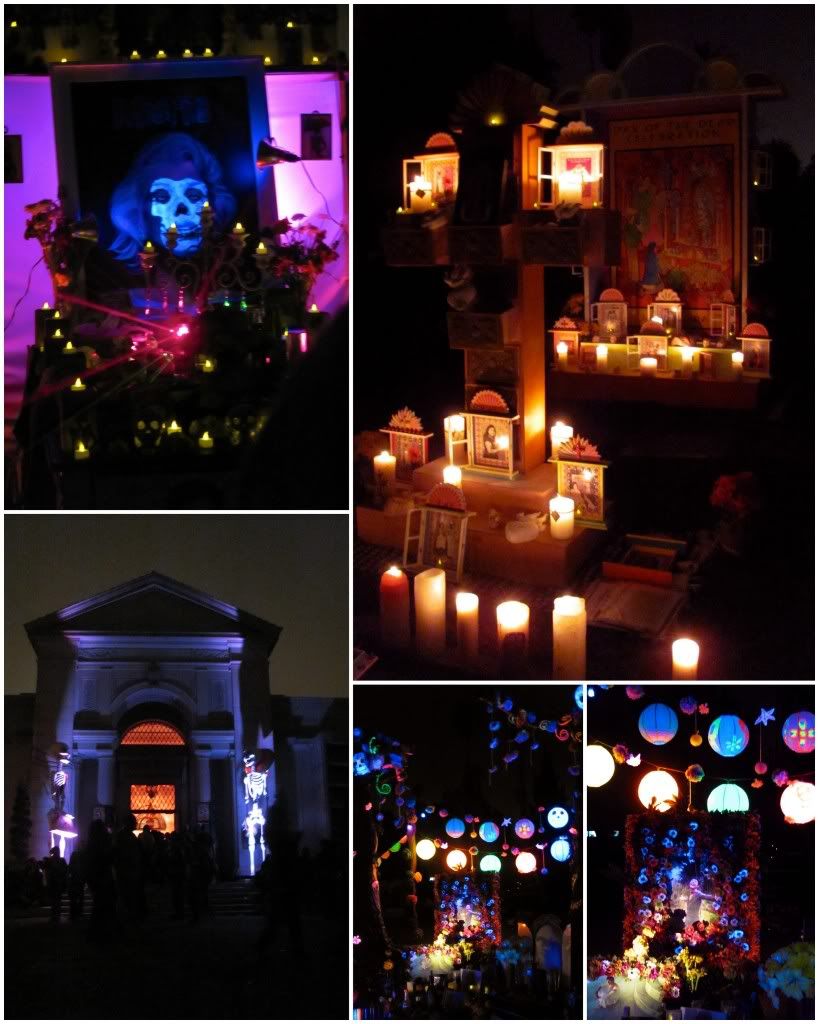 Happy Dia de los Muertos (aka Day of the Dead). The actual holiday isn't officially celebrated until November 1st-2nd, but what the hey, I won't be able to celebrate it because it will fall right in the middle of the week! We celebrated this day this past weekend at the Forever Cemetery, located in Hollywood. Dia de los Muertos is more commonly celebrated in Latin american countries.
Mexico is well known for celebrating Day of the Dead but I know other countries celebrate it as well. People come together on this day and commemorate the lives of their loved ones who have passed on. Some people decorate altars at the location of the burial and bring some favorite goodies of the departed such as food or toys. Some will play music and people will gather to tell stories of the times when their loved ones were alive.
People usually think of cemeteries as being a scary, lonely place but I think its great when people can celebrate the lives of those who have passed and come together to remember the happy/good times they spent together.