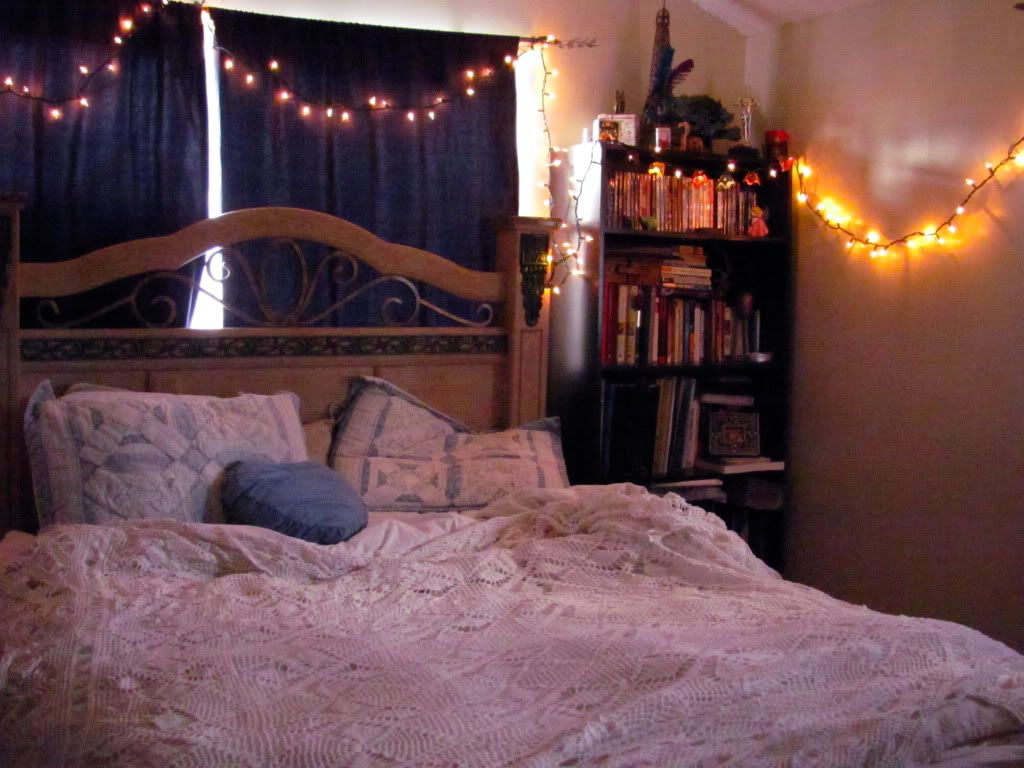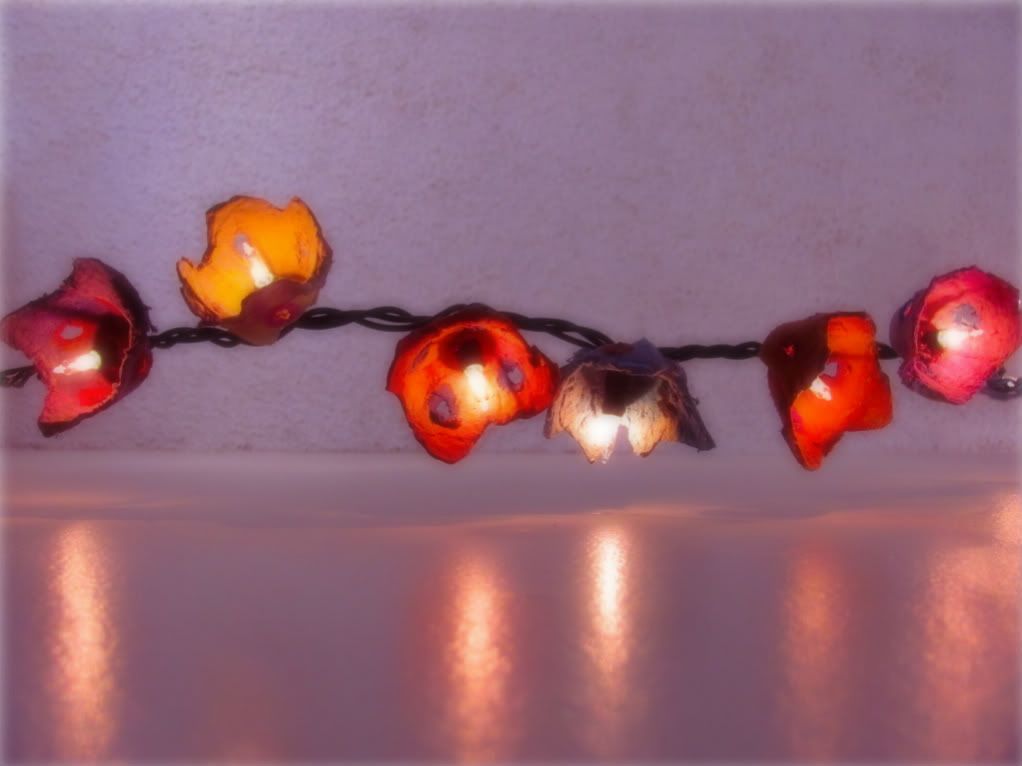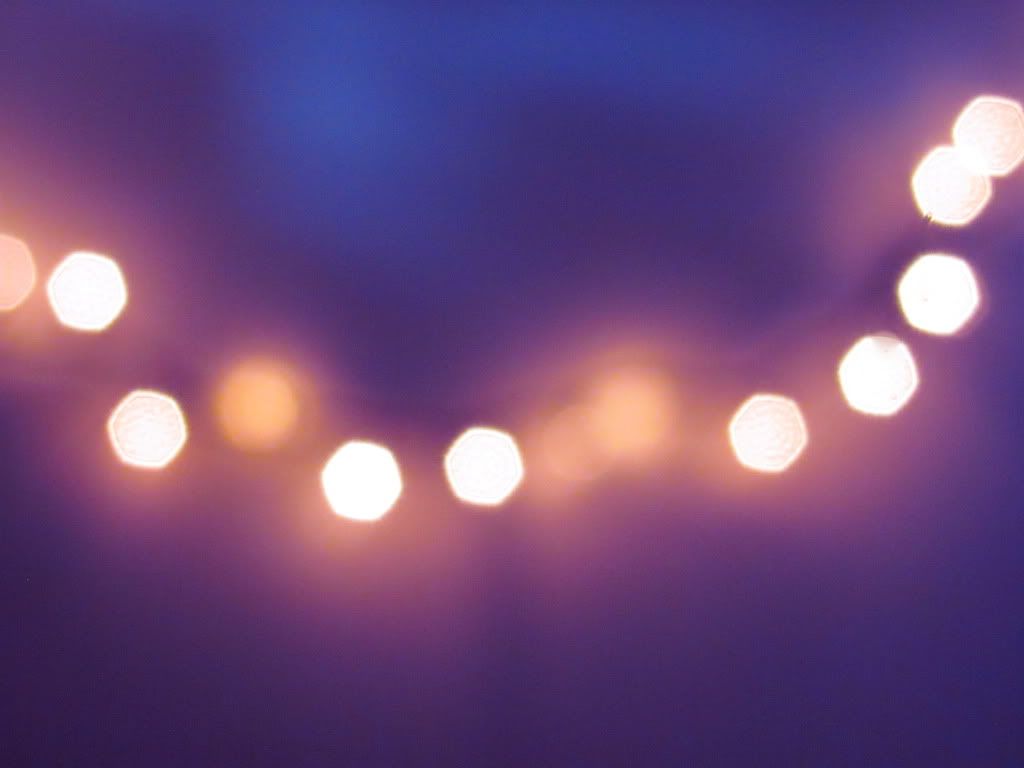 I got the chance to finally put up some lights
and I am pleasantly happy with the way they look.
While putting the lights up, I remember stumbling upon a
Although they look different from the original DIY, I must say I like mine better. I painted them with water colors which turned out to be a huge mess but I had fun. They look very rugged yet cute.
I think nothing makes a room more cozier than some warm lights especially on cold windy evenings.
If anyone decides to try out this super easy DIY, you should send me a picture of how it turns out!
I wish you all a wonderful weekend. I'm gonna get up and start my day!