"Delicious autumn! My very soul is wedded to it,
and if I were a bird I would fly about the earth seeking successive autumns."
George Elliot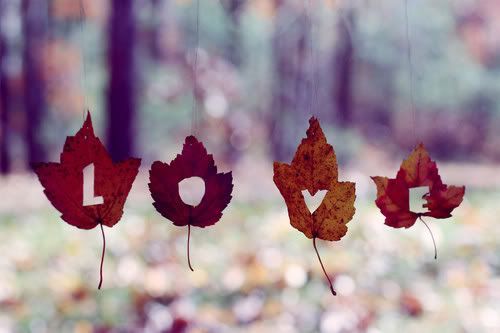 "There is a harmony in autumn, and a luster in it's sky,
which through the summer is not heard or seen, as if it could not be, as if it had not been!"
Percy Bysshe Shelley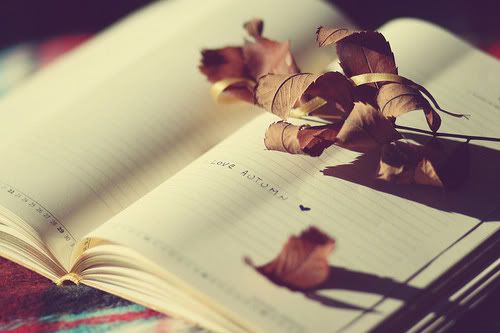 "Autumn's the mellow time!"
William Allingham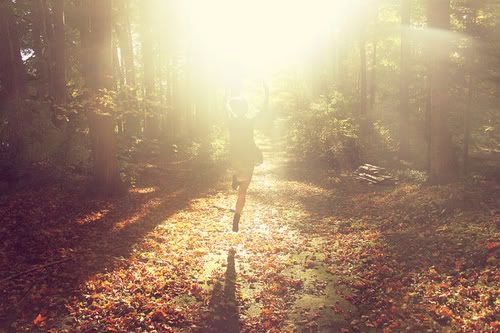 "How Beautifully leaves grow old. How full of light and color are their last days."
John Burroughs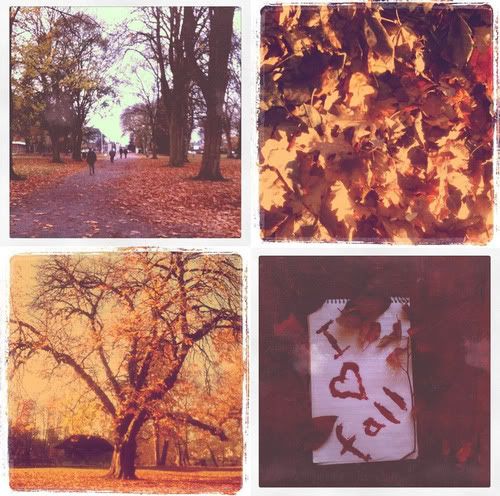 "Everyone must take time to sit and watch the leaves turn."
Elizabeth Lawrence


Absolutely love all the quotes above. Autumn can be so bittersweet. I get so happy when the leaves start to change colors and begin to pile up on the streets. There is such a silent magical change in the air and in the surroundings and before we know it, this lovely season slips away into winter.
This is the first fall season that I have been able to relax and enjoy, because I no longer have school :-)
I do have to admit that fall semester was always my favorite while in college. For some reason I always did better in classes and got better grades. Spring semester just seemed to drag on forever but with fall I always felt so cheery and looked forward to everything.
On another note, right now I am debating on whether I should take a stroll out in the rain. It has been raining heavily all morning, which is pretty rare for SoCal. around this time. I really like the rain however, one of the things I despise is getting my feet wet!! lol. I don't have the appropriate rain footwear :-( That's one of the main reasons why I was debating to go out and walk in the first place. Looks like I might need some rain boots soon! In the meantime I will just listen to Fleet Foxes and wait till the showers calm down a bit.
If you guys haven't heard of
Fleet Foxes
, I totally urge ya to listen to them. :-)
Their tunes are so mellow and perfect for this beautiful autumn weather.
Mykonos
from
Sean Pecknold
on
Vimeo
.