Night out at the Lab
6:40 PM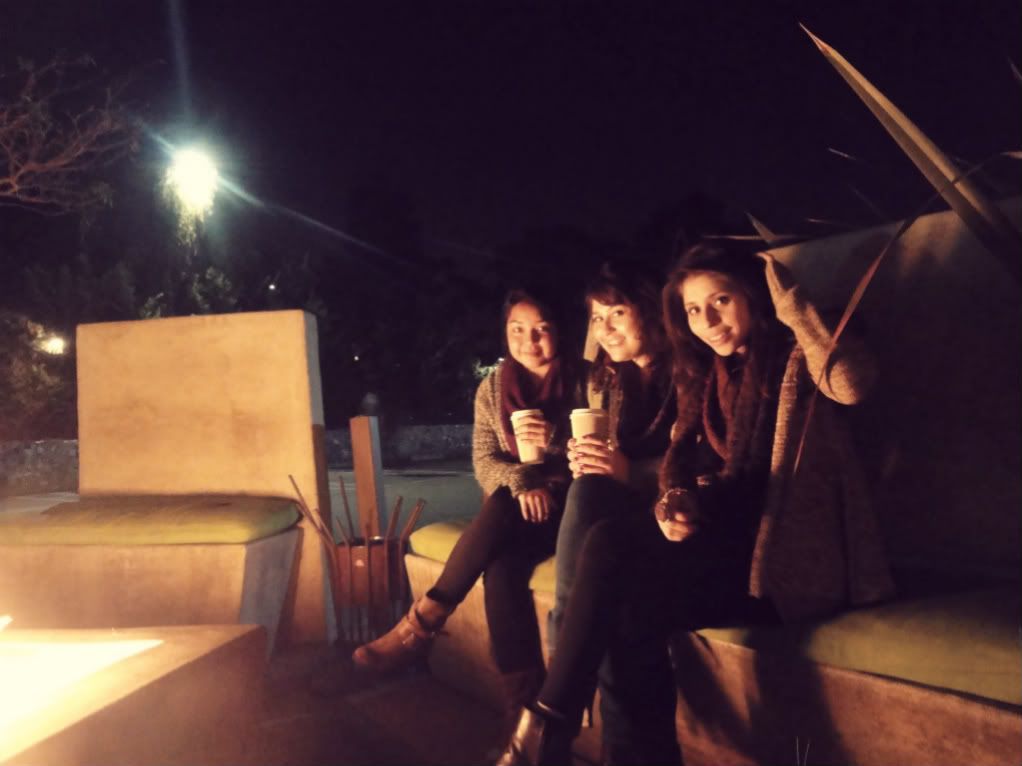 Spent a wonderful time with my girls at the LAB. Went there to see Burton's Nightmare Before X-mas outside under the stars, with warm blankets and hot cocoa. I wish I could watch more movies outdoors but the weather is getting pretty windy and cold! Fortunately that day wasn't so freezing. After the movie we headed over to Urban Outfitters. We went a little crazy trying on all the jewelry and putting on some glittery makeup they had as testers. Overall we had a fun filled girly day.
On another note, I've definitely been lagging on writing on here and I shouldn't have any excuses! I love to write every now and then. I did get a bit sick though. Not sure if it's my bipolar allergies or if I'm actually catching the flu. I hope it's not the latter.
I was in bed all day yesterday and took the opportunity to make some origami light covers. I like them a lot more than the light covers I made out of egg cartons. I love that there's no mess with the origami ones and plus I don't have to paint them because the paper comes in different colors. Will be posting pictures soon :-D
Love the way the lights make my room look. Makes me feel like I'm at a party.
Anyway, hope you guys have enjoyed your weekend so far. Today I will rest in bed and hope that whatever is making me sneezy will go away with some sleep and relaxation.
Adieu for now.
Jenni <3