For those who know me, I'm not so big on cooking. I love doing it but i'm so bad at it, however last week I decided to go for healthy meal: Lentil soup :-)

Surprisingly my little concoction turned out delish. Now that I have my own place I have been cooking more often. I have started slow and have only made basic stuff but I am looking forwards to cooking some exotic dishes.
Anywho, for those who love lentils here's a simple (and fast!) easy way to make some:
Ingridients:
4 Garlic Chicken sausages (got 'em at Trader Joe's....I LOVE shopping there)
1 Onion
Garlic
Mixed veggies
golden potatoes
Chicken broth
seasonings: Curry and garlic powder, salt and pepper
Lentils (my grandma got me some PEAK lentils but you can get them basically anywhere. I love stores that sell them in barrels and you can just scoop as much as you want and mix and match.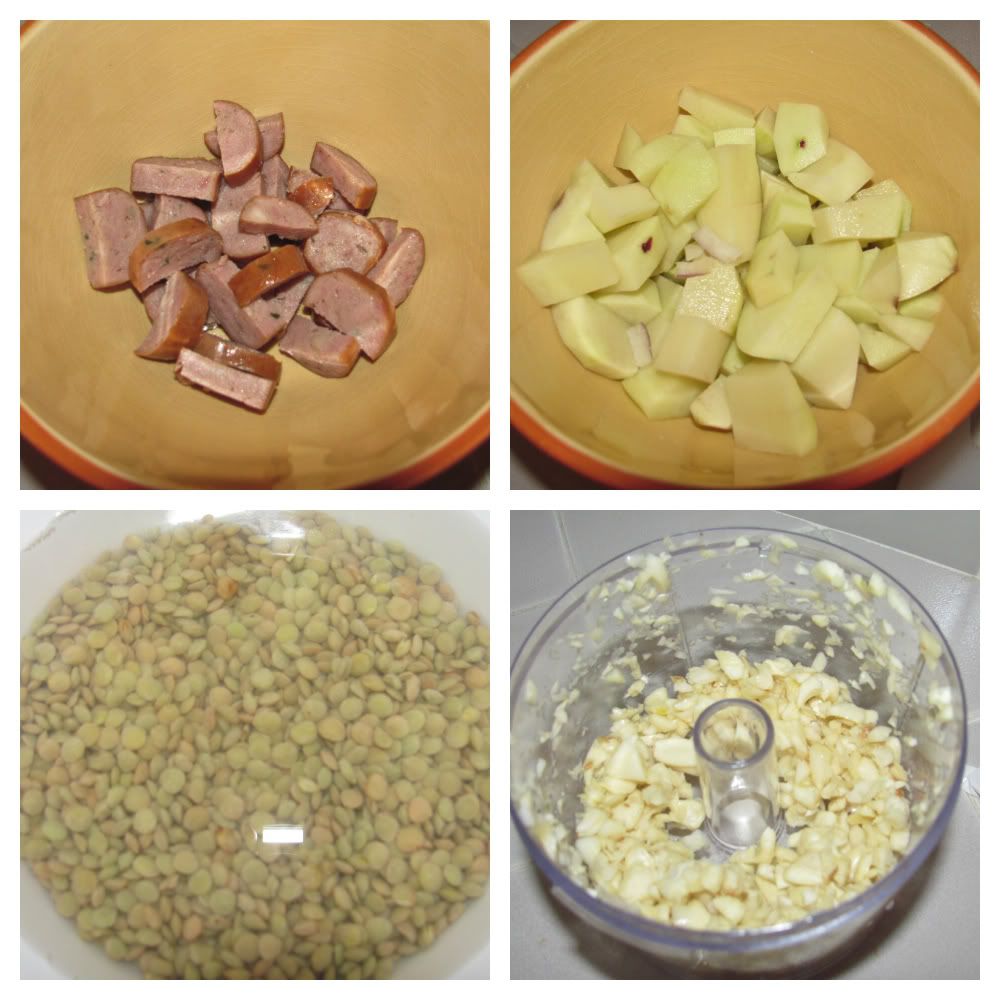 First chopped up all the goodies. I then got a deep soup pan and sauteed the chopped onions, garlic and sausages.
I then added everything else along with the chicken broth and some water. Seasoned well and after 30 min. or so it was ready. Turned out very yummy!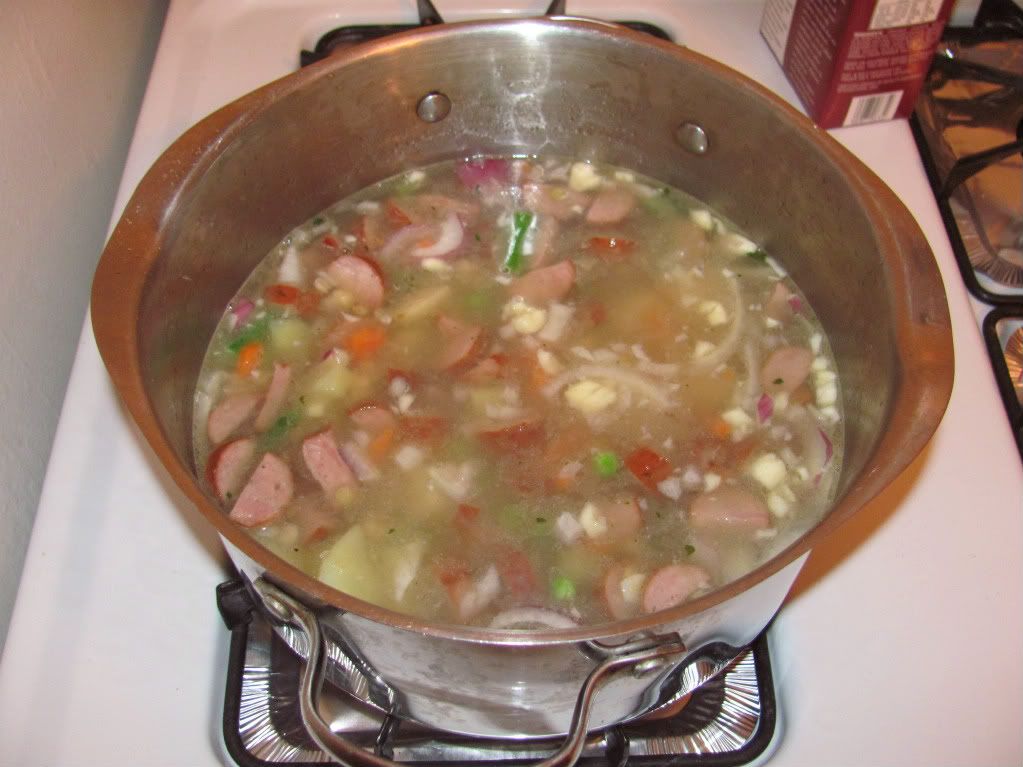 Next time I want to make indian style lentils! Let's see how that turns out.

Anyways adieu and good night for now! <3

Jenni