Was very excited that Beach House and Edward Sharpe and the Magnetic zeros released their new albums.Been a huge fan of both bands for quite some time now, so it came as to no surprise that their new stuff was really good.
The new album from Beach House: Bloom, simply took my breath away. I love Victoria Legrand's beautiful voice. I can listen to her for days. She has such distinct and dream-like vocals. I listened to their whole album a week before it's release and I was automatically hooked. I HIGHLY recommend it :-)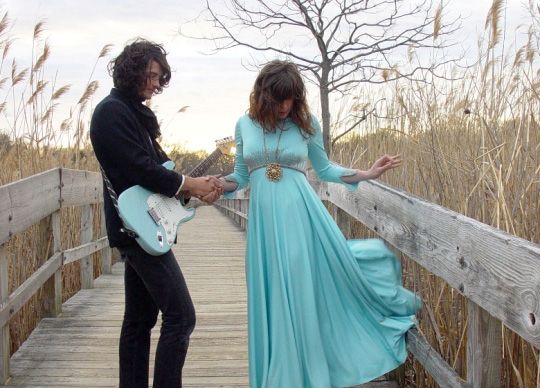 I was equally thrilled with Edward S. and the Magnetic Zero's, sophomore album. A lot of catchy upbeat songs that make you wanna jump around and dance like a hippy. We blasted their album non-stop during our mini getaway to Joshua tree....it was perfection.
I can recall listening to Edward back when I was in high school. He used to be the lead singer for the fun and quirky band: Ima Robot. His old stuff differs so much from The Magnetics but totally worth the listen. He's always had that crazy upbeat vibe.
Also can't forget about my latest obsession: The Crystal Fighters. Last week was def.a Crystal Fighters kinda week. We saw them play at the Echoplex on Tuesday and later that week on Friday we went to their show at Fingerprints. Such a great week....pics will be posted soon :-)
Well that's it for now. Good night world. <3
Jenni