Hollywood Forever: Movie Night
6:32 PM
Finally was able to post about our awesome movie night at the Hollywood Forever cemetery. I've been to the Forever cemetery for the past few years for their
day of the dead celebration
! Wrote a blog post about it last year! (click on link above.)
Since we always go in the autumn, it felt so odd going back in the summer. We watched: Bringing up Baby. It was filmed back in 1938. I'm a sucker for old flicks so I totally loved it. Not only was it an oldie but a comedy as well. Humor was so innocent and different back then. So sad that nowadays everything has to have raunchy humor in order to be popular.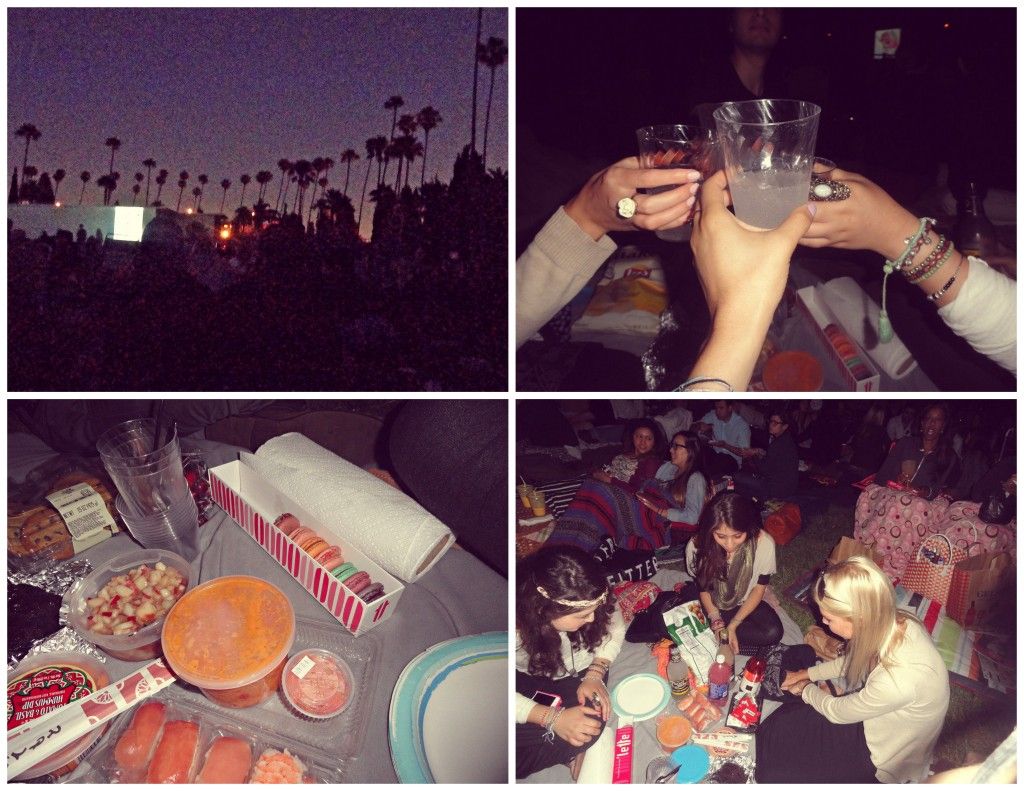 Anyways this past week I was disappointed with the weather...it rained :-( I can't remember the last time it rained in the summer! Thankfully the weather this weekend made up for the bad weather and I hope it sticks around.
Did so much yesterday and today and I'm completely exhausted! Pictures to come soon.
Enjoy the rest of what's left of the weekend!