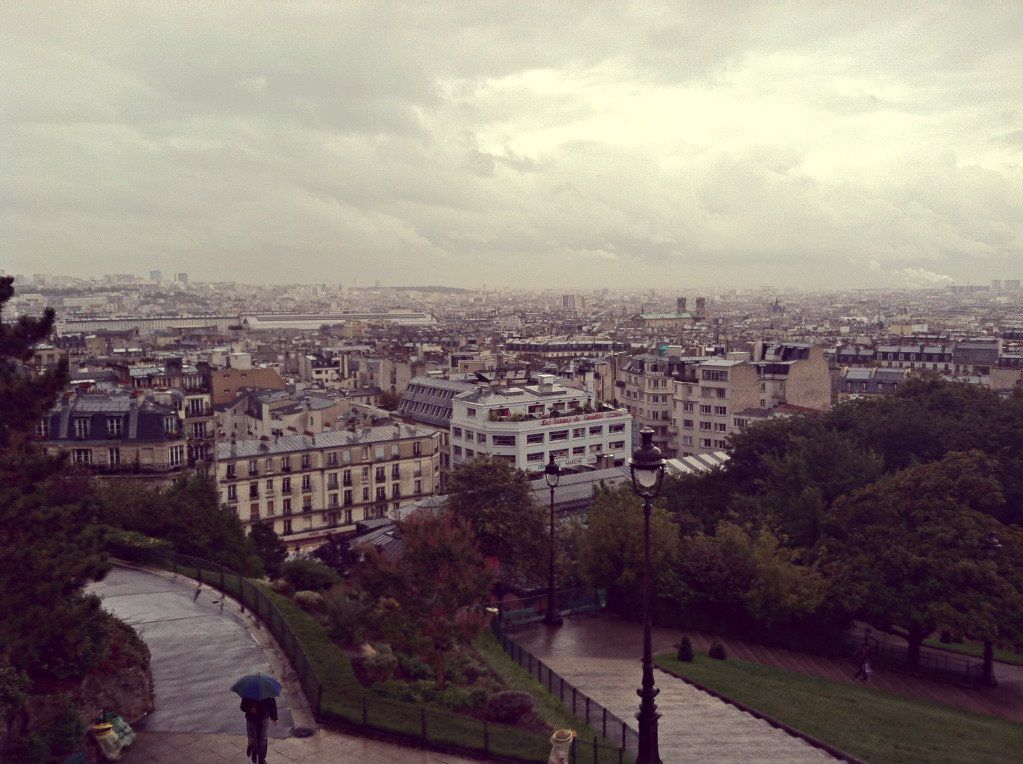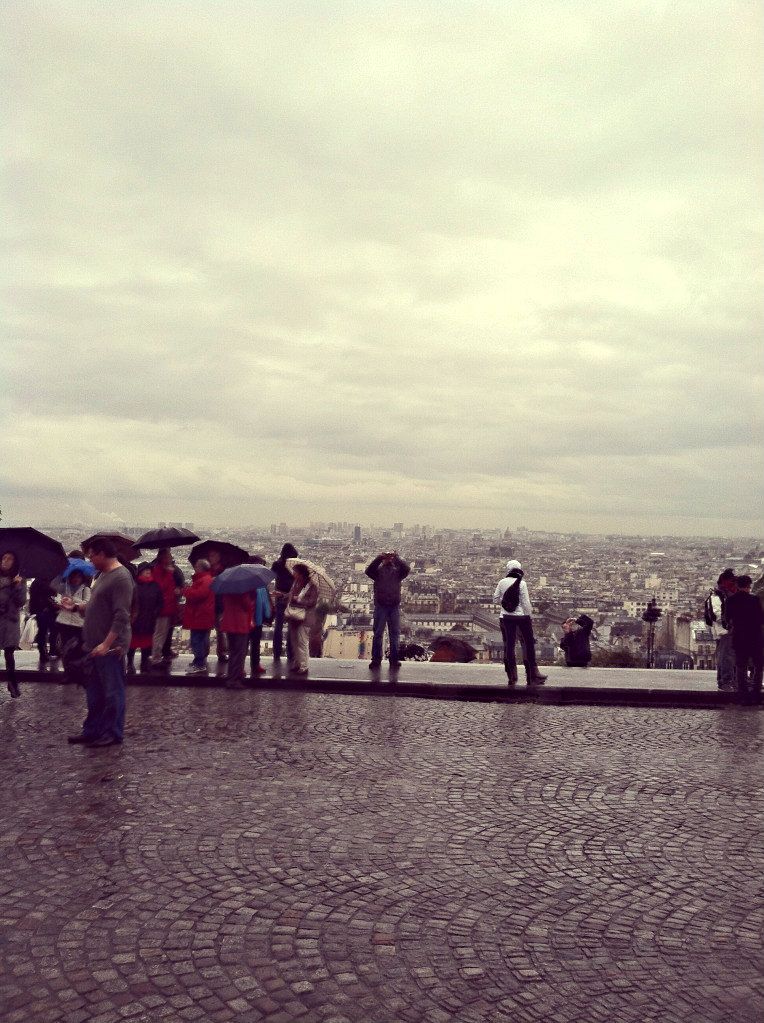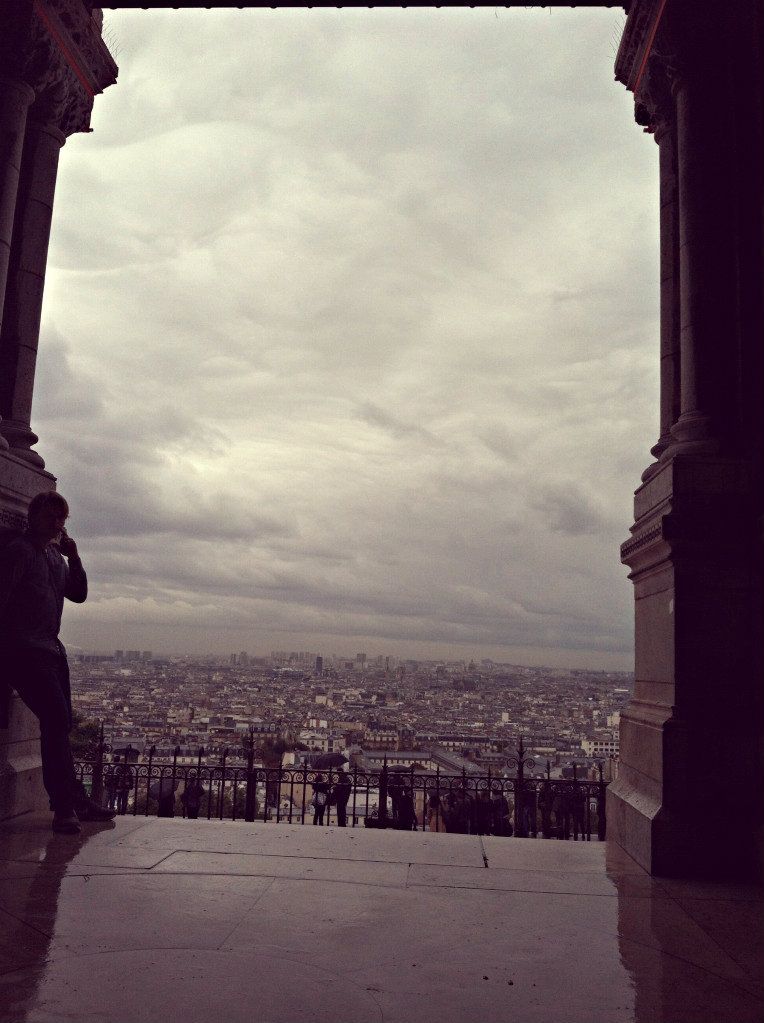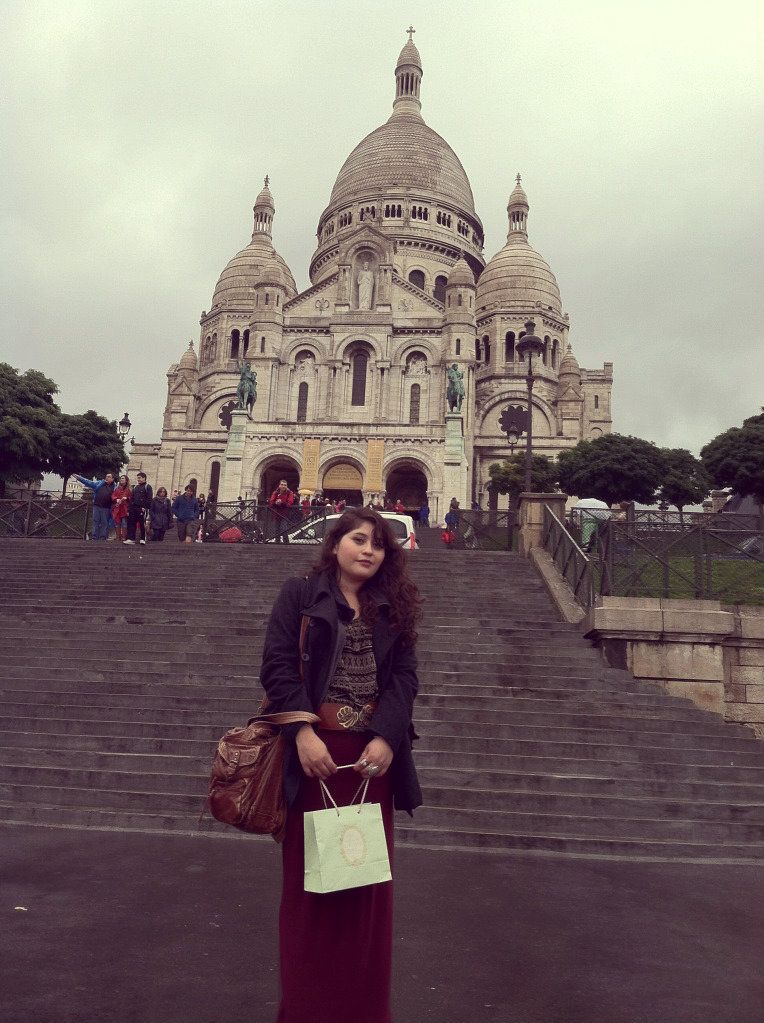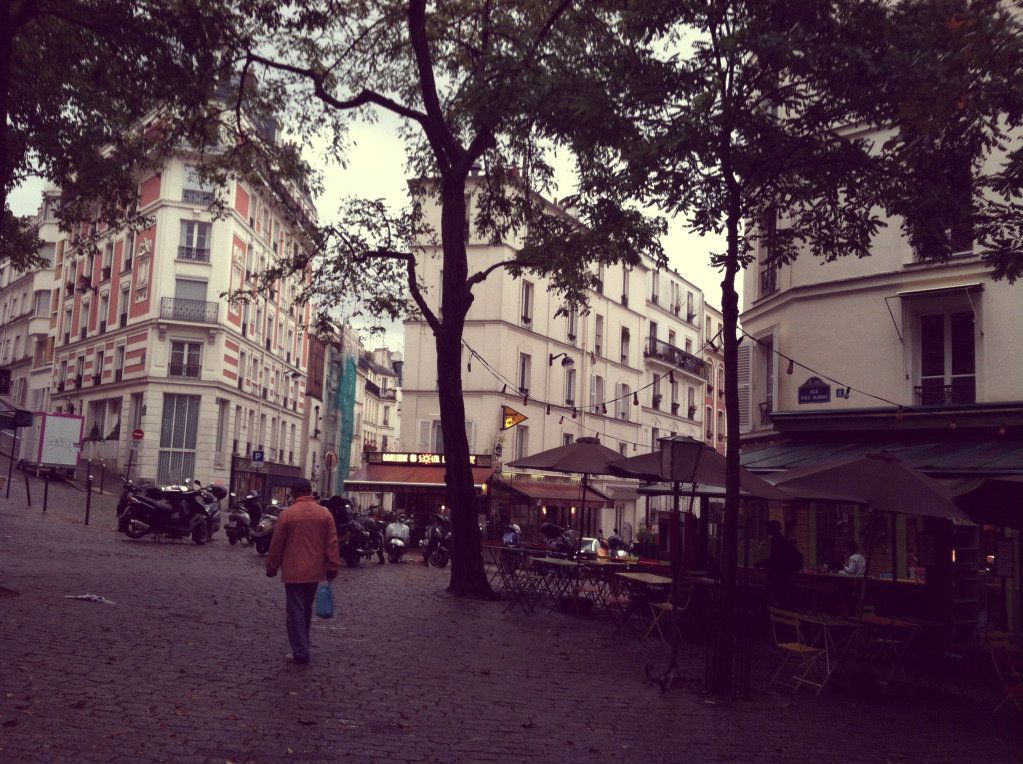 oh dear...Sacre Coeur...Montmartre!! I love. The view from Sacre Coeur is hands down one of my favorite views of Paris.
After Sacre Coeur we went down to a small cafe across the street. You can't leave Paris without sitting in a cafe and doing what Parisians do best: people watchin.
We had some capuccinos and sat around forever. I seldom do that back home just because I don't really drink coffee but I miss it already!!!